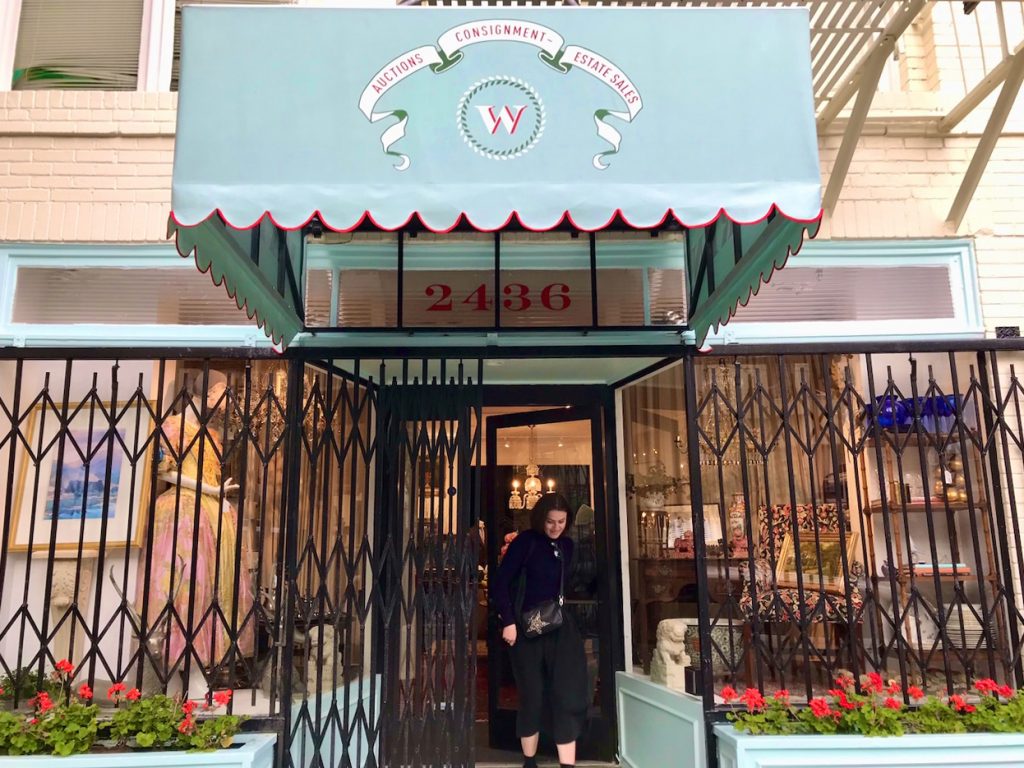 By CHRIS BARNETT
The space long occupied by Repeat Performance — the San Francisco Symphony resale shop at 2436 Fillmore — has sprung back to life as Warren Estate Sales, with novel pop-up offerings twice monthly in the back of the shop designed to keep the merchandise moving.
"It's simply the best resale shop I have encountered," says one nearby neighbor. "Lots of items and great variety — and the business plan is such that it will move items, so they will be renewing their inventory often."
Owned and managed by Bangkok-born Bay Area consignment veteran May Warren, virtually every inch of the spacious 1,800-square-foot store is packed with antiques and unusual vintage furnishings, accessories, jewelry, paintings and clothing sourced mostly from nearby upmarket homes and apartments.
Warren, who sits behind a handsome desk just inside the front door, has added a new twist to her latest venture: regular pop-up estate sales. Every two weeks a store within a store pops up in the back filled with treasures that drop in price over a four day span. For the first two days, the price of an item is set. On the third day, it's cut 30 percent. On the fourth day, it's half-off the original price tag.
For decades, Fillmore Street was known for its many thrift shops. In addition to the symphony shop, the Junior League, hospital auxiliary and nearby schools had resale shops on Fillmore benefitting their programs.
"We get a lot of old world estate items from high-rise condos and apartments in the Bay Area," Warren says, "and the pieces are constantly moving." Warren is no solo act. She heads a small team of savvy staffers who scurry around the space wheeling and dealing.
Describing the inventory in the store front and back is practically impossible. Warren has created a "Chinese Room" out of a small niche and stocked it with items dating back to the 19th century. Dishes, glassware, large Asian screens, chairs and chandeliers are everywhere.
Warren says she resists latching onto cherished items for herself. "I can't love everything in here," she says. "Otherwise I'll go broke."
Filed under: Retail Report, Uncategorized | Leave a Comment »